Graduates are the main treasure: a ZOOM conference with the founder of Derzhavinsky Lyceum in Congo, graduate of Tambov State University
On September 6th, 2022, the central office of the Group of Russian State Universities RAСUS from rainy autumn St. Petersburg (Russia) held a ZOOM conference with Derzhavinsky Lyceum in sunny Brazzaville, the capital of the Republic of Congo.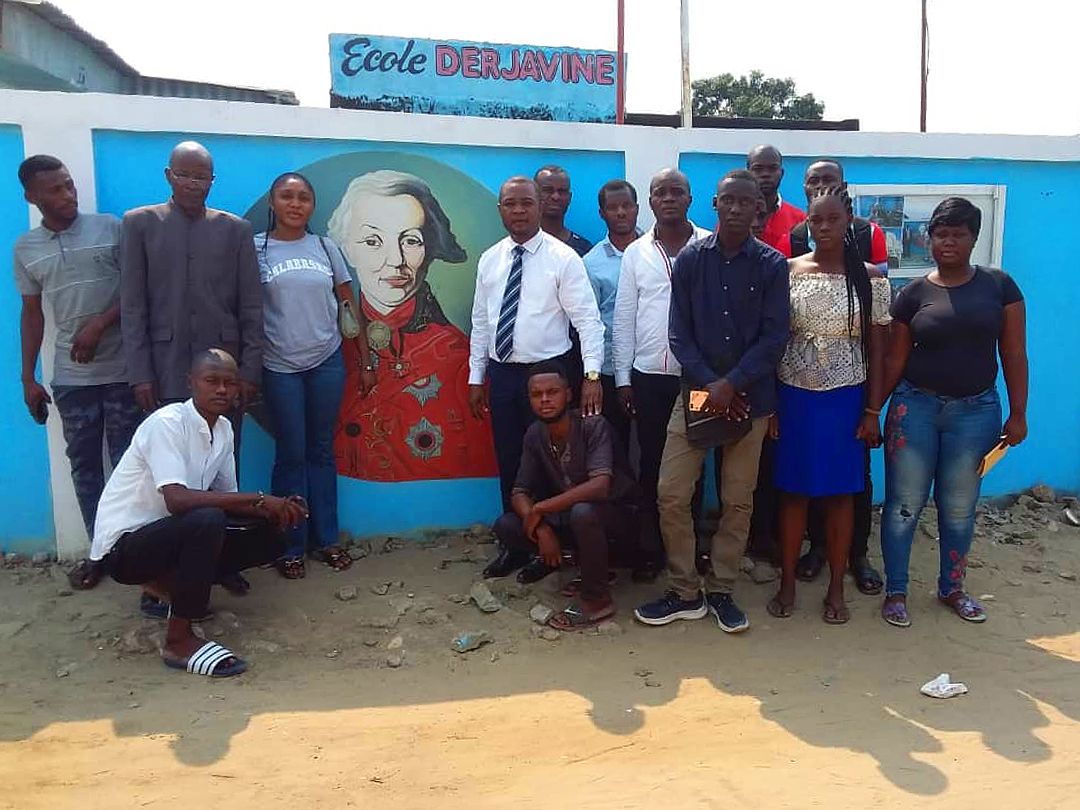 The zoom conference was attended by the General Director of the RAKUS organization A.H. Nutsalov, the founder of Derzhavinsky Lyceum in Congo, Mr. Eta, lyceum students and their parents, as well as university students who already have bachelor's degrees and are considering continuing their studies at one of the TOP 20 Russian state universities.
The staff of RACUS organization presented the universities and answered all the numerous questions, spoke about the most popular universities among the youth of Congo (Tambov State University, Saratov State Medical University, Novgorod State University, South-Russian State Polytechnic University and others) and the possibilities of studying in French, Russian and English. Also, they talked a lot about the admission procedure and affordable tuition fees, as well as about different aspects of studying in Russia.
It is worth mentioning that every year the number of Congolese youth interested in getting higher education in internationally recognized Russian state universities is steadily increasing. The high interest of applicants in Russian higher education is due to the fact that upon graduation the students get state-approved diplomas, as well as by the affordability, high quality of education and a large variety of programs in Medicine, Engineering, Economics and Humanities (1200). And such stories as Mr. Eta's, once again confirm all arguments mentioned above.
Russian higher education is a great opportunity to get acquainted with the advanced achievements of the world science, learn from the best scientists and specialists from many countries of the world. The leading universities and industrial institutes in Russia are equal partners of priority international scientific programs and projects. They receive orders on carrying out promising scientific developments from international companies and industrial concerns and actively participate in academic scientific exchange.
Admission for the 2022/2023 academic year is open! Make your best decision, contribute to the development of your country and achieve personal success as Mr. Eta did. Together we can do more!
You can apply on the website WWW.EDURUSSIA.RU
---